Local

Click

A

dvanced

D

evelopment

S

olutions
GOVERNMENT
COMMUNICATIONS
SECRETS
REVEALED
Gain NEW Trust, Know Your Residents Well, and Get People To Like You Even MORE
PROVEN COMMUNICATIONS STRATEGIES THAT WORK
Studies show that local governments with a great digital strategy can average up to 200% increase in community participation!


Local governments that prioritize citizen engagement have higher levels of trust, social cohesion, and economic growth.

(National Conference on Citizenship)

74% of American adults use social media, and nearly half of those users get their news from those platforms.

(Pew Research Center)

75% of local governments use social media to engage with residents, and 96% of those governments said that social media is an effective tool for communication.

(National League of Cities)

57% of local governments are increasing their investment in website design and maintenance, while 56% are increasing their investment in online services.

(Center for Digital Government)

82% of local governments are using email newsletters to communicate with residents, while 62% are using text messaging.

(Center for Digital Government)
We have a complete digital blueprint for your success. We at Local Click Advanced Development Solutions understand the need to increase your community outreach through digital channels. ​​​​​​​The right strategy is implemented with flawless execution every single time, and we're here to help.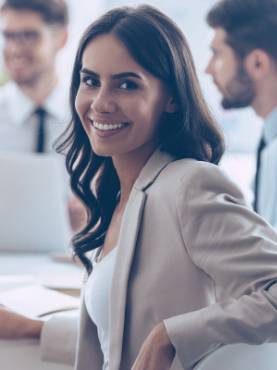 DELIVERING

RESULTS

FOR MUNICIPALITIES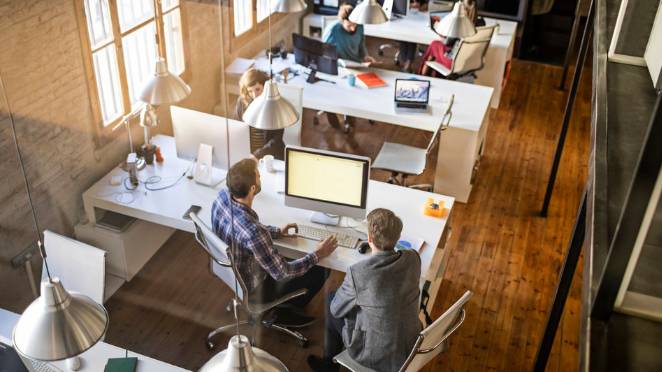 As a municipal leader, you have a lot on your plate. Your time is valuable and your constituents rely on you to stay connected with them. You need a digital agency that can provide simple solutions to help you achieve your goals. That's where Local Click ADS comes in.

With years of experience as a leading community outreach company, we specialize in delivering high conversion rates for local governments across the country. We understand the public sector models and know what your residents are looking for. Our team will work with you to drive traffic to your website, ensuring that their information is easily accessible and transactions can be completed quickly.
CALL US TODAY: (518) 396-5885
Maximizing Public Participation


At Local Click ADS, we don't just stop at website traffic. We want to help you promote your public forums and events, so that more people attend and participate. Our strategies are tailored to your needs and designed to deliver results.
Expert Knowledge and Support
Our team is comprised of digital marketing experts who are well-versed in the latest SEO and copywriting techniques. We use this expertise to craft compelling content that is optimized for search engines and resonates with your target audience.
Responsive and Results-Driven
We understand that your time is valuable, which is why we pride ourselves on being responsive and results-driven. Our team works efficiently and effectively to deliver the results you need, so you can focus on your other priorities.
Partner with Local Click ADS
Partnering with Local Click ADS means that you can expect high-quality digital services that are tailored to your specific needs. We deliver results that will help you achieve your goals, and we do it all while providing exceptional customer service.
If you're a municipal leader looking for a digital agency that can help you stay connected with your constituents and drive results, look no further than Local Click ADS. With our expertise and support, we can help you achieve your goals and deliver the results you need.
With Our Advanced GovLive™ Video Conferencing, You Get Closer To More Residents
Use This

Cost-Effective Solution

To Keep Your Residents Informed And Drive Personalized Attention.

Our GovLive™ Virtual Meetings work efficiently, provide live interaction and assist with Open Meetings Law compliance.

Get our Free GovLive™ Standard Operating Procedure to show you how to increase meeting participation by up to 20%.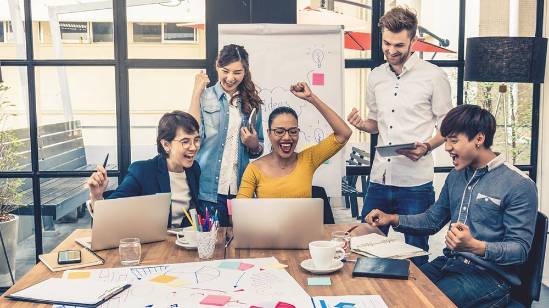 Multiply Your Community Outreach With A

High Converting Website.
Want to welcome new residents and visitors this month?

You can make that happen with a stunning website that'll have website visitors coming back for more!



Learn more about our

21-block formula

that will enable more of your website visitors to receive the information and documents they need!
We design stunning, mobile-ready websites that lo

ad fast, rank well, and drive community participation. Demand more from your website and amaze your constituency

.